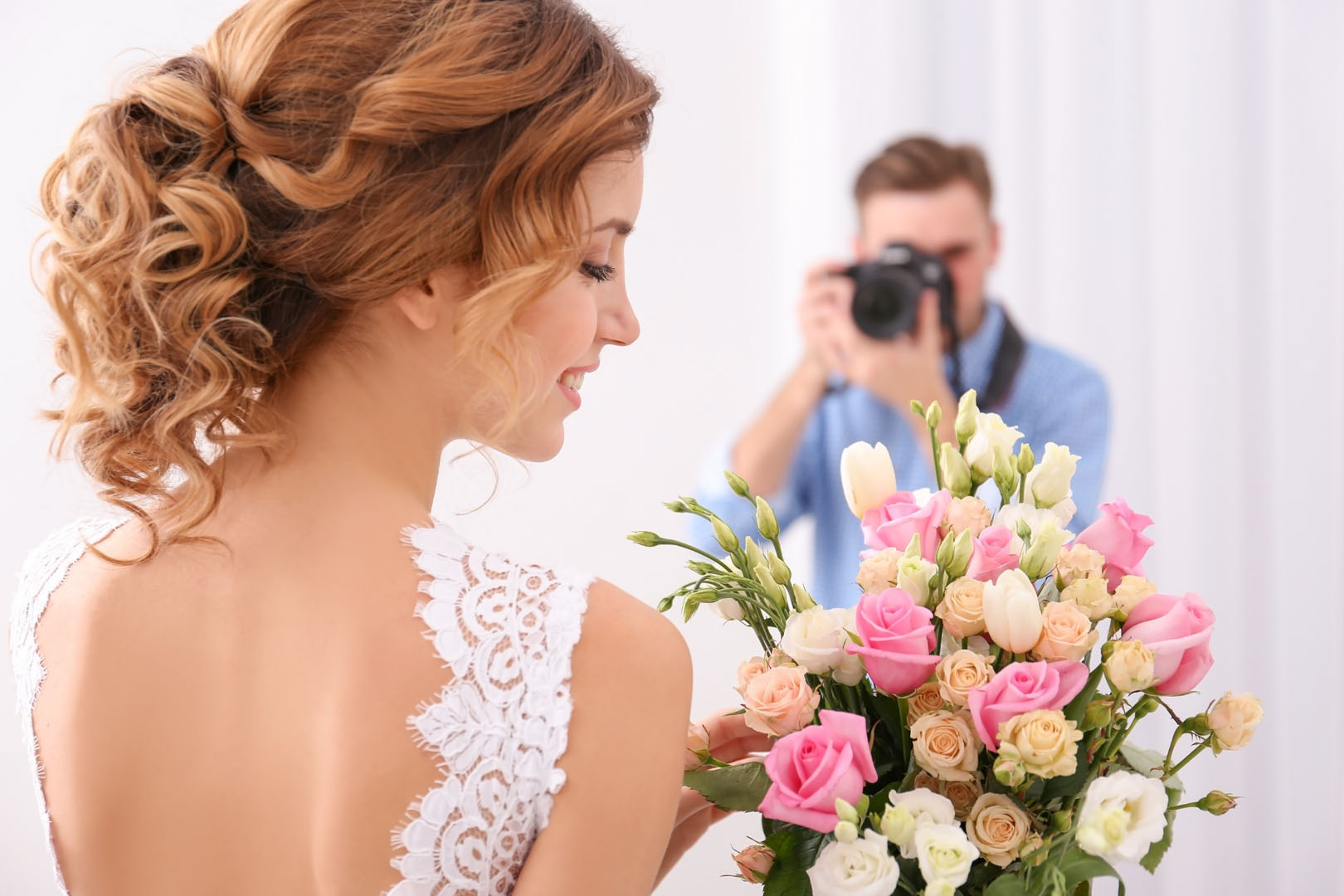 Wedding Photographer Andalucia
With our exclusive and quality-based service, Fotos Doro specializes in wedding photography in Andalucia. We always aim to recreate the magic of your ceremony, so you can always enjoy seeing the photos of your ceremony. All wedding photos are delivered in an artisanal photography album or as a digital album. No matter if you decide as a technique the chiaroscuro, a natural or special illumination, you will be advised and can choose among lots of options in the latest trends and technology.
In Andalucia you can choose from many beautiful backgrounds, including beautiful landscapes, medieval castles and small villages in the mountains that surround the coast. Places in which the style, scene, duration of the coverage, and the amount of photos and videos have to be determined by you at the moment when you communicate to us or in the meeting that we will have before the photography work. Even if it is before, during or after a big wedding or a small one, every portray will be unique in creativity, neatness, touch, and abilities offered by our wedding photographer service in Andalucia. Have the best photos, hassle free with Fotos Doro.
If you are looking for a wedding photographer in Andalucia, look no further and contact us for a custom made proposal based on your requirements.
1 Cámara o fotógrafo
6-7 Horas empleadas
Desde la iglesia o juzgado
Hasta 500 fotos
No incluye álbum
CONTACTAR
1 Cámara o fotógrafo
6-7 Horas empleadas
Desde la iglesia o juzgado
Hasta 500 fotos
Álbum de 60 imágenes
CONTACTAR
1 Cámara o fotógrafo
6-7 Horas empleadas
Desde la casa de la novia y novio
Hasta 1500 fotos
Álbum de 60 imágenes
CONTACTAR
Professional Photographer in Andalucia
If you are looking for a different perspective on the day of your ceremony, our wedding videos and photos may be the concept you may be searching for. The final results conserve the experiences lived in the moments before and after de celebration.
As a pillar of our trajectory, our professional photographer service in Andalucia will focus on capturing the magic of the moment and to portrait it in every image because whenever you want to pass again the photo or play again the video you will revive those emotions. This is our philosophy of work and what characterized us in each of our projects.
Fotos Doro offers you an audiovisual product in high resolution and quality on edition captured by a professional photographer in Andalucia, elegantly dressed and emphatic with your guests. As you request in our first meeting to arrange the details, the session could be recorded in CD, DVD, Blu-Ray, and flash drive. For the type of coverage that you need in your event, we count with high tech devices and with high trained team of professional photographer in Andalucia on skills and knowledge.
Tell us the story that you want to capture and discover how we can plan the details to have a memory full of colour in an album.
Toni es un gran profesional. Ejecutó el briefing a la perfección y cumplió los plazos de entrega. Fiable y responsable. Lo recomiendo para torneos de golf en la zona de Sotogrande.
Paula Romero Galea
Hublot Marketing & Communications Manager Spain & Portugal
We had the pleasure of working with Toni during the Team Norway training camp at Alcaidesa and San Roque in November 2014. Working professional and swift, he provided us with excellent footage material of all our players. All in all, it was a great experience and a hopefully a good start to a relationship in years to come. We look forward to hiring Toni in the future. Kind regards, Tom Rosenvinge Head of Communication / media contact Suzann Pettersen Norwegian Golf Federation.
Tom Rosenvinge
Head of communication Norwegian Golf Federation
Por medio de la presente me gustaría recomendar ampliamente a Toni Plana, tanto como persona, así como por su labor como fotógrafo. Siempre ha demostrado una gran profesionalidad y he quedado más que satisfecho con sus trabajos, por lo que recomiendo a cualquiera que pueda estar interesado en contratar sus servicios de fotografía y video.
Jaime Ortiz Patiño
Founder & Honorary President of Real Club de Golf de Valderrama
Golf tournaments
1997 – Fotografo de: Raider Cup en Valderrama.
1999 – Fotografo de: American Express Championships en Valderrama.
2004 – Fotografo de: Torneo Hugo Boss en San Roque Club.
2009 – 2019 Fotografo de: Campeonato Naciones en R.C.G Sotogrande.
2007 – 2018 Fotografo de: Torneo Heineken en Valderrama.
2012 – 2019 Fotografo de: Hublot Spain R.C.G Sotogrande.
Our skills
Publicidad de Campos de Golf
100
Imágenes Decorativas de Golf
100
Fotografía de Prensa de Golf
100
Fotografía Corporativas de Golf
100
Grupos de Greenfees de Golf
100
Let's discuss your ideas
Feel free to send us an email to discuss your ideas or requirements. Our many years of experience are a guarantee for the best coverage of your next event.